Businesses finding it tough enough at the minute – and here's another example of the big boys squeezing the small businesses even further….
I looked to advertise with one of the large group coupon websites and offer a deal for customers…. after their email with commission rates of 100%
As a photographic studio here is the cost to a studio to advertiser with such a website:
———–
Minimum requirements:
Their commission is 100%. They charge this as the deal structures they are using allegedly have a lot of upsell opportunities.
My business should have web presence (website, Facebook, Instagram, etc.).
Duration of the shoot should be at least 60 minutes.
At least 2 costume changes should be allowed.
Viewing sessions should be included in the deal.
The photoshoot should take place in a professional studio.
The deal should include at least 5 high quality prints; Or a framed picture; Or a canvas print. All with a minimum size of 7" x 5 ". Prints can be of the same picture.
The deal should be during weekdays and weekends.
————-
This means that the clients book online through the voucher site, and pay £25-30 for a session. They get a selection of images to choose from, and get up to 5 prints included from a 2 hour session. This is all without a penny going to the photographer.
There is the argument that this site will then drive customers to upgrade or revisit the photographer after the session. From previous experience, this doesn't happen as often as you would think.
Also, if a customer has been educated to think that a session costs £25 for a 2 hour photoshoot with a print, and when they try to rebook at a later date and are shocked to find the price is higher they think the studio is hiking up their prices.
£25 for a session does not cover overheads, let alone wages, and leaves customers misinformed and small businesses cutting their own throats to get seen by potential clients.
I am quite sure this is common also amongst other businesses that venture in to the world of group coupon advertising and promotion.
I would like to think that when anyone goes online looking for a photographer in Liverpool and the surrounding areas, they will not jump at price led promotions and look at the work that goes into the services being offered and what looks like good value for money. If it looks too cheap, it is either crippling the business providing it or they are taking a gamble that they will be able to sell you a much higher product than you had anticipated.
As you will have gathered, this is not something I subscribe too. I believe that when a business offers a good value service, priced fairly with a reputation that resonates with good customer service, then such sales techniques are not required, especially at the cost of the smaller and independent businesses.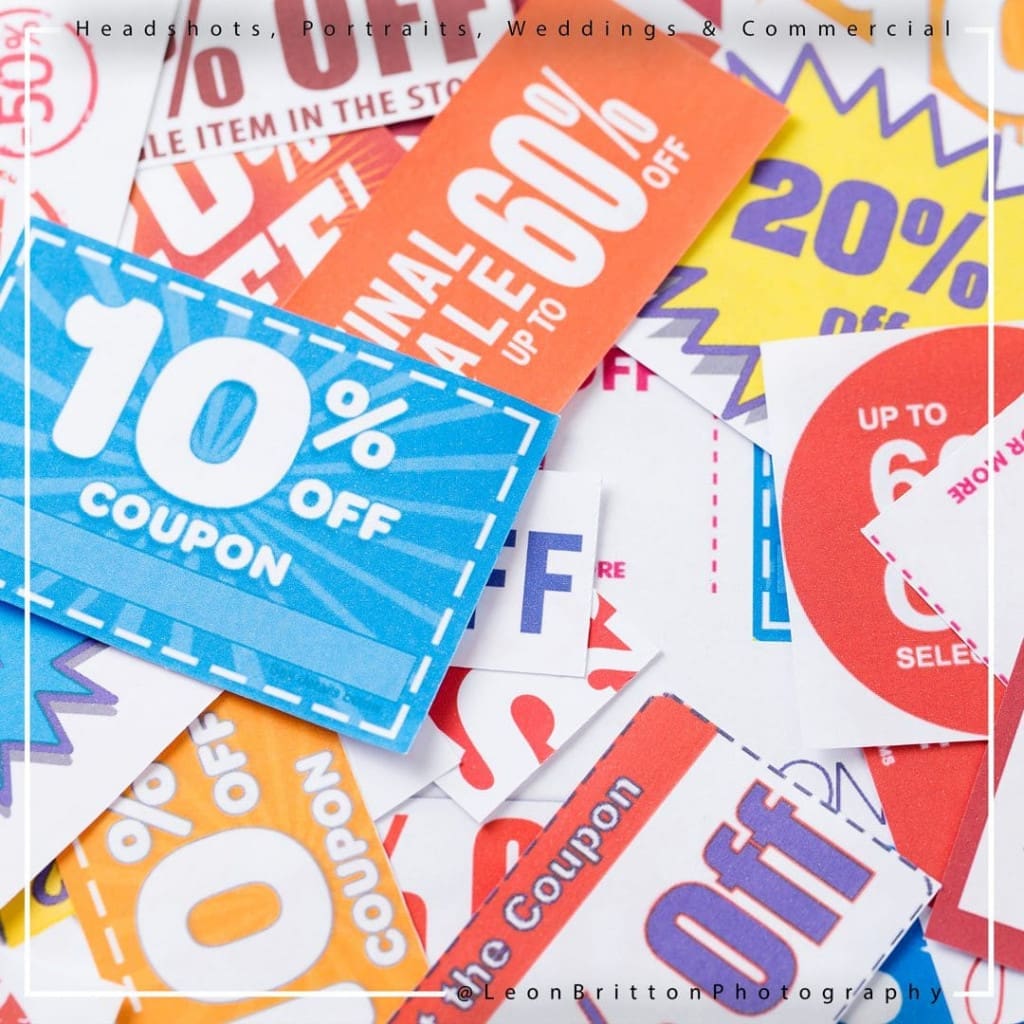 To read more blog posts and updates from Leon Britton Photography, please visit the Blog Page