If you're planning a wedding, choosing the right photographer is one of the most important decisions you'll make. After all, they will be responsible for capturing one of the biggest moments of your life. But with so many photographers to choose from, it can be overwhelming to decide who will be the right fit. To help you out, we've put together the ultimate guide to choosing the right wedding photographer.
Read on to learn more!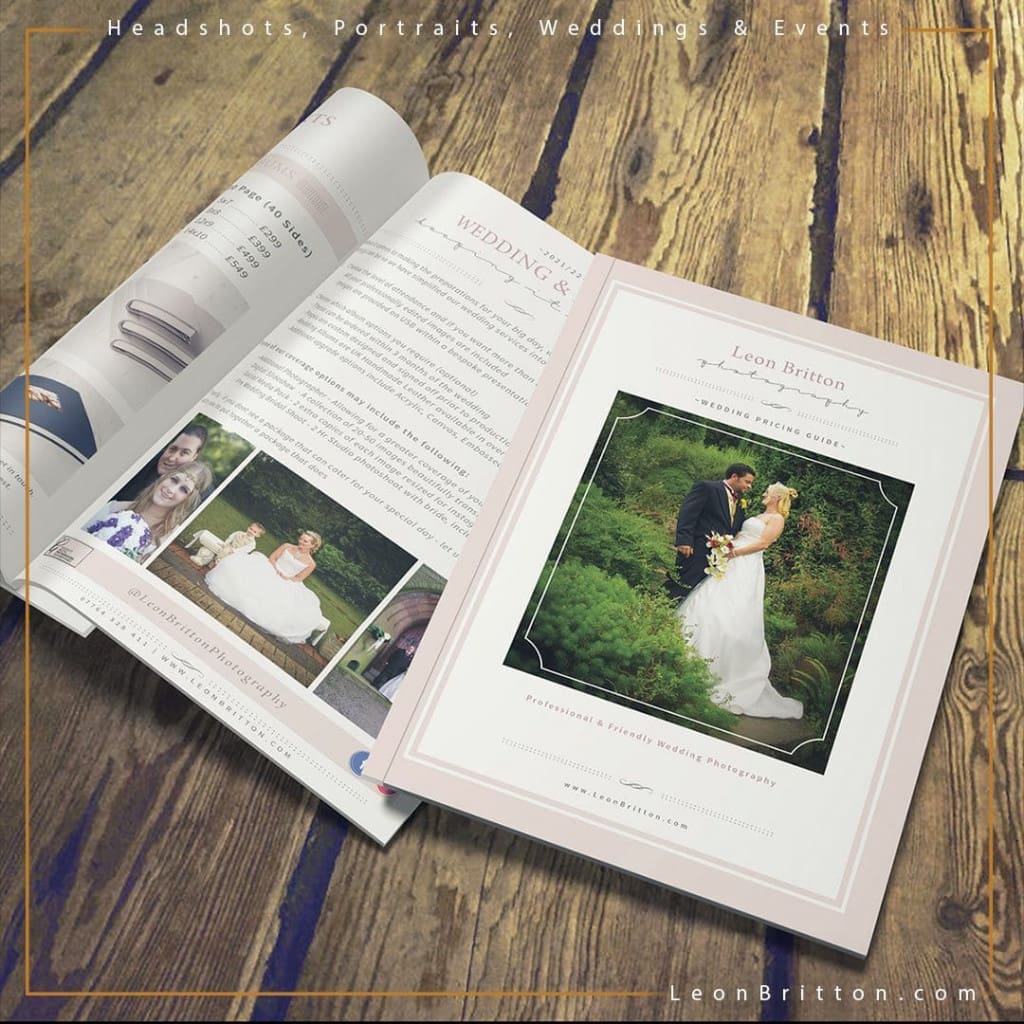 The Benefits of Choosing a Liverpool Wedding Photographer
Liverpool is home to some of the most experienced and talented wedding photographers in the UK. In the northwest, you'll find a selection of photographers who will make your big day special and ensure that every moment is captured perfectly. From capturing the nervousness of the morning preparations to the hugs and tears of joy from family members at the ceremony, your photographer will help make your Liverpool wedding a day to remember.
With its stunning architecture, vibrant culture and beautiful surrounding countryside, Liverpool provides stunning backdrops for wedding photos. From the northwest of England, the city offers a range of attractions that can make for amazing photos for your special day. From the historic Liverpool Cathedral to picturesque parks and gardens, you can craft a perfect wedding album with Liverpool as the backdrop. Whether you choose a traditional ceremony or something a little more modern, this northwest city will provide the perfect setting for your big day.
Liverpool also offers some of the most competitive rates for wedding photography services in the country All in all, Liverpool merseyside is the perfect place to tie the knot and document the special day with excellent photography services. Besides the city's rich culture and scenic attractions, couples can also benefit from some of the most competitive rates for wedding photography that can be found in the country.
Tips for Finding the Right Wedding Photographer in Liverpool
It's important to find a photographer who understands the style of wedding photography you're looking for, especially if you're getting married in a northwest city like Liverpool. With so many spectacular locations for photos, having someone who knows the northwest terrain is essential. You need to make sure the photographer can capture your big day in all its northwest glory so you can remember it for years to come!
Look for photographers who are familiar with the venues where you'll be getting married and the area in general. If you're planning a Liverpool wedding, you'll want to make sure that your photographer knows about the city and its personality. After all, it will be reflected in the photos! Make sure to review their portfolio and see if their personality is a good match for yours. You want to be sure that your vision for the perfect Liverpool wedding is portrayed in the best way possible.
Make sure to check out reviews of any potential wedding photographers to ensure they can meet your needs and expectations Also, don't forget to keep the wonderful city of Liverpool in mind for your wedding planning. With its breathtaking architecture and beautiful waterfront, the city can provide a spectacular backdrop for any nuptials. Make sure to find a photographer who understands the specialness of your occasion and can capture it in their photos. Trust your gut and you're sure to have a Liverpool wedding that you won't soon forget!
Questions to Ask Your Potential Liverpool Wedding Photographers
What kind of photography experience do you have with weddings in Liverpool? Well, let me tell you, I have been capturing personality-filled weddings in the area for years now! Whether it is an intimate affair for a few close friends or a grand gathering with hundreds of guests, I guarantee to bring out the personality of your special day. Liverpool is the perfect destination to tie the knot in style and I am more than happy to be part of your big day!
Can you provide a portfolio of wedding photos to review? Absolutely! One of the most beautiful northwest cities to get married in is Liverpool and I have an extensive portfolio of weddings I have photographed there for you to look through. From the stunning architecture of St George's Hall to taking a romantic stroll across the Albert Dock, I've had the wonderful experience of capturing all the emotion and beauty of many northwest weddings. So if you're considering having your special day in this wonderful northwest city, I'm sure you won't be disappointed with my portfolio of wedding photos to review.
What packages do you offer and what are the associated costs?
Next, reviews from past customers are essential to indicate that couples have been thrilled with the experience provided by their Liverpool photographer. The combination of affordability and quality is essential for any Liverpool Wedding, for any couple looking to tie the knot. There are a variety of packages available depending on your budget and needs, so you'll be sure to find one that fits perfectly.
What to Look for in Your Liverpool Wedding Photo Packages
When looking for wedding photo packages in Liverpool, consider the style of photography the photographer offers, such as documentary or creative portraiture. Whether you're seeking something traditional, modern or unique, there's a Liverpool-based photographer eager to capture the essence of your special day. From waterside shots to traditional poses, you'll have plenty of options to choose from when it comes to creating your own wedding album. And with a talented photographer in Liverpool, you won't have to worry about your big day photos capturing anything less than perfect moments.
Look for packages that offer a range of different products, such as prints, albums and digital copies of your photos when looking for the perfect Liverpool wedding photographer. Also, see if this can be broken down to include just the images if that is more suiting to your budget or requirements. Finding a photographer who can capture your special day and provide you with keepsakes of the event that you can cherish for years to come is worth its weight in gold. Make sure to ask about any special offers they may have, as it's always better to take advantage of any promotions when it comes to your big day!
It's also important to make sure that the photographer you choose is experienced in shooting weddings and has a portfolio that you can review. Moreover, Leon Britton photography provides weddings that offer a unique experience that should be well-captured in photos. It is essential to ensure that the photographer you select is experienced in shooting Liverpool weddings and and is great working with your guests to ensure you get maximum coverage and where possible guest participation. After all, the photos from your Merseyside wedding will be treasured for years to come!
How to Get the Most Out of Your Wedding Photography Session
Discuss your vision with your photographer beforehand to make sure they understand what you're looking for from your photos. After all, the photographer is the one who'll be capturing the special moments from your Liverpool Wedding and you don't want to miss out on any of the beautiful shots! So, don't be afraid to get creative and express what you see in your head for your perfect wedding day. The photographer will be able to provide you with advice on how to make these vision a reality.
Consider adding special elements to your shoot, such as props or unique backdrops, that reflect the style and personality of the couple. If you're photographing a Liverpool wedding, the traditional Gift of the Garter is an ideal personality-filled prop that can be used to add a touch of culture to your shoot. Another excellent way to capture personality is by arranging a backdrop that relates to the couple and their story. For example, a Liverpool FC fan might love having photos taken in front of Anfield Stadium or with props themed around the city's iconic landmarks. There's so much personality in this vibrant city, adding it into your wedding shoot will make it truly memorable!
Make sure to give yourself plenty of time for your photography session so you're not rushed and can get the best out of it In conclusion, Liverpool is the perfect northwest city for a wedding! All couples planning their big day here should make sure to give themselves plenty of time for their photography session so they're not rushed and can get the most out of it. With its gorgeous waterfront, unique architecture and historic charm, you'll be sure to get some stunning snaps to remember your special day by.
Making the Most of Your Liverpool Wedding Photos Post-Event
Consider making a photo album or scrapbook so you can organize your Liverpool wedding photos and keep them safe for years to come. After all, what's the point of having that personality-laden wedding if you can't look back on it and remember how special it was? They say an image paints a thousand words, so you could easily fill an album full with memories, stories and personality-driven photographs to commemorate your Liverpool wedding. Have fun creating your album and be sure to share it with friends and family!
You can also share your photos with friends and family by creating an online wedding website or social media page specifically for sharing photos from the big day Moreover, if you're looking for a northwest wedding experience, then look no further than Liverpool! With its beautiful views and plenty of photo ops both inside and outside, it is an ideal place to commemorate your big day. And with the added benefit of being able to share your photos with friends and family via an online wedding website or social media page, your sweet memories of the northwest will last for a lifetime.
Final Say
Picking the right photographer for your wedding is one of the most important decisions you will make during the planning process. You want to take your time and make sure that you feel comfortable with the person you choose before booking them. This guide should help you narrow down your options and choose the perfect photographer for your wedding day. Remember, your wedding photos will last a lifetime, so take your time and make sure that you are confident in your choice before committing to a package.
Leon Britton Photography is an award-winning Liverpool photographer who specializes in capturing all those special moments in people's lives. Leon has a long-established reputation for photographing weddings, parties, families and individual portraits with highly personal and unique style.
To read more blog posts and updates from Leon Britton Photography, please visit the Blog Page
Please also see our dedicated pages for headshots, portraits, weddings and commercial