Professional photography is a great way to capture memories, moments, and experiences in a beautiful way. But what makes professional photography different from taking photos on your own? In this post, we will explore the differences between professional and amateur photography to help you decide if professional photography is right for you. Keep reading to learn more!
The Benefits of Professional Studio Photography
Professional studio photography offers quality images in a controlled lighting environment that can be customized to capture the desired look. Whether you are looking for a professional photographer to take stunning product shots, or require a studio setting to showcase your headshots, this type of photography can help get you the high quality photos you need. The power of a studio environment is that it allows photographers to set up and tailor the lighting, backdrop and props to best capture their subject in the desired way. Studio photography can result in amazing, once-in-a-lifetime shots that will last a lifetime!
With studio photography, the photographer has full control over the composition of the shot and can easily adjust backgrounds, props and lighting. This allows them to create a truly unique and professional look for their images. There are advantages to shooting in the studio, such as being able to use artificial lighting that can be adjusted to fit the desired mood and atmosphere, as well as being able to control the props and backgrounds used. Plus, you'll have more flexibility with your poses and be able to experiment with different angles. In short, when it comes to studio photography, the advantages are endless!
Professional studio equipment also provides a higher degree of accuracy when measuring light and color to ensure an accurate representation of the subject matter Furthermore, professional studio equipment provides a wide range of advantages when it comes to capturing the best possible representation of a subject matter. From its precision in measuring light and color to the infinite number of settings available, studio photography can be an invaluable asset to any photographer looking to get that perfect shot. The result is a photograph of accurate and consistent quality every time.
Quality Over Quantity: Investing in Professional Photography
Professional photography can capture more details and create higher quality images than DIY alternatives. When engaging a professional photographer, location is one of the most important factors to consider. By selecting the right location, it can make all the difference in terms of the quality of your photos – making them look more polished and refined. Studio photography is often a great option for professional images as it allows for more control over lighting, location and props; creating a unique look for your shots that you just can't achieve with DIY photography.
Investing in a professional photographer can also save time and money in the long run, as you don't need to worry about setting up and taking down your own equipment. Studio photography takes away the hassle of location scouting, setting up lights and backdrops, and ensuring the right lighting conditions. Instead, you can leave that to the professionals and enjoy your day knowing that you'll get stunning images with minimal stress. So go ahead, take the plunge and find a studio photographer today!
Professional photographers can also provide assistance with post-production editing, giving you photos that exceed expectations while still staying within your budget In conclusion, studio photography offers advantages that are hard to find elsewhere. Professional studios provide the expertise necessary to create a unique product. Furthermore, they can help with post-production editing to give you the most out of your sessions and resulting photos. All this at an affordable price so you get the best value for your money. It's no wonder studio photography is becoming increasingly popular!
Working With a Professional Photographer to Capture the Perfect Shot
A professional photographer will be able to offer advice and guidance on posing and lighting that is tailored to each individual client. With studio photography, you can create the perfect atmosphere to capture that magical shot – whether it be for a family portrait, a wedding, or even a product shoot. With the right guidance you can ensure that your pictures don't just look good, but are taken in the most flattering way possible. Plus, with the right studio and equipment at your disposal, you can take your creative vision to the next level!
Working with a professional photographer can also help ensure that the final photograph looks just as you imagined it would. From the perfect lighting setup to the precise angles, a studio photography session is a great way to capture the moment you've been envisioning. By working with a specialist in the field, you get the comfort of knowing that all of your creative ideas are brought to life in an expertly crafted way. With so much precision and attention to detail, you can trust that your studio photos will be a timeless memory of your special day.
In addition, a professional photographer will have access to the best equipment and can edit the photos to perfection
Wrapping up
Professional photography is an amazing way to capture memories, moments and experiences in the most beautiful way possible. With the right photographer and equipment, you can trust that your memories will be captured with quality and care. Before committing to a professional, it's important to consider your goals, budget, and preferences in order to find the right photographer for you. Additionally, understanding the differences between professional and amateur photography will also help you decide if this type of service is right for you. I hope that this article has given you a better understanding of why professional photography is the perfect way to capture all of life's amazing moments.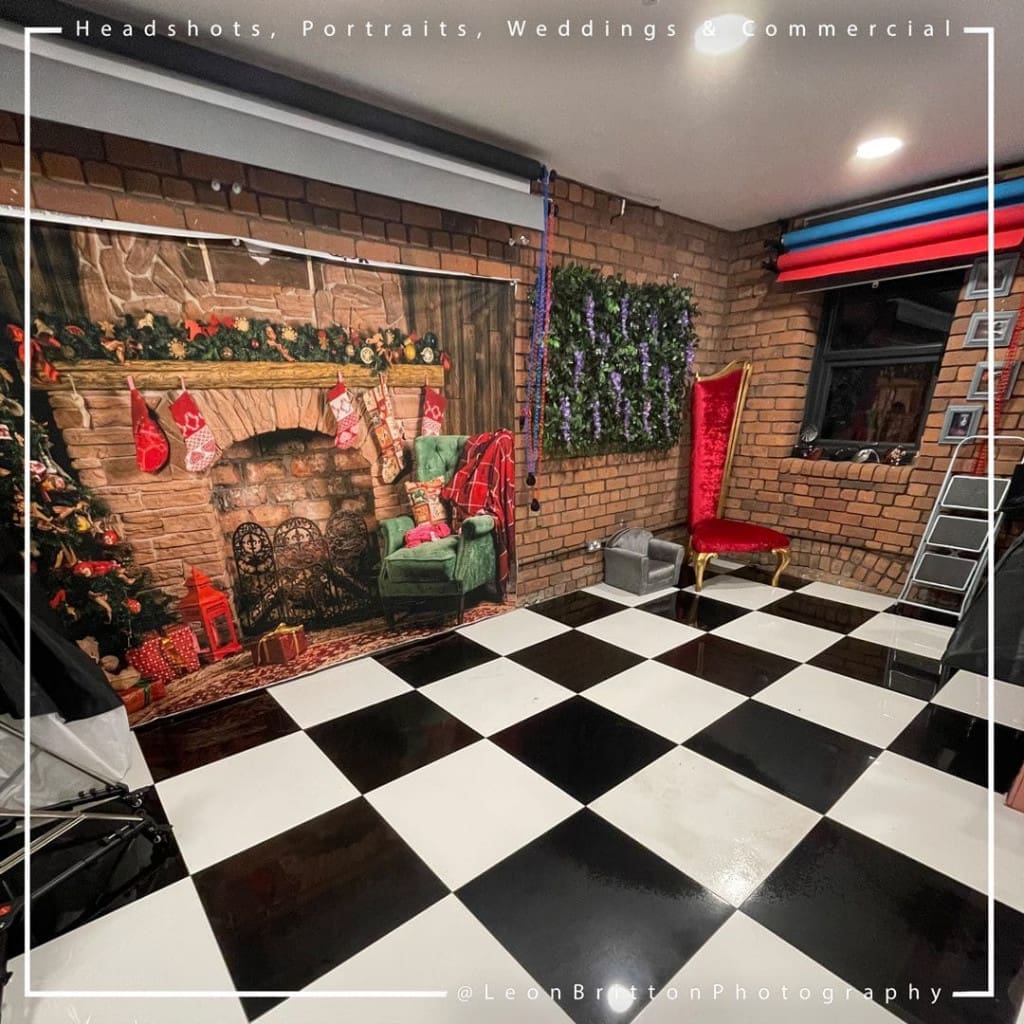 Leon Britton Photography is an award-winning Liverpool photographer who specializes in capturing all those special moments in people's lives. Leon has a long-established reputation for photographing weddings, parties, families and individual portraits with highly personal and unique style.
To read more blog posts and updates from Leon Britton Photography, please visit the Blog Page
Please also see our dedicated pages for headshots, portraits, weddings and commercial