Welcome to Leon Britton Photography! We are a portrait photography studio located in the vibrant city of Liverpool. Our studio is located in a secret warehouse, which adds a unique and exciting atmosphere to our photo shoots.

As a portrait photographer, we specialise in capturing the unique personalities and characteristics of our subjects, and this is especially true when it comes to children. Children's portrait photography can be both challenging and rewarding, as children are often full of energy and have short attention spans. However, with the right approach and techniques, we can capture beautiful, natural, and candid images that truly capture the essence of each child.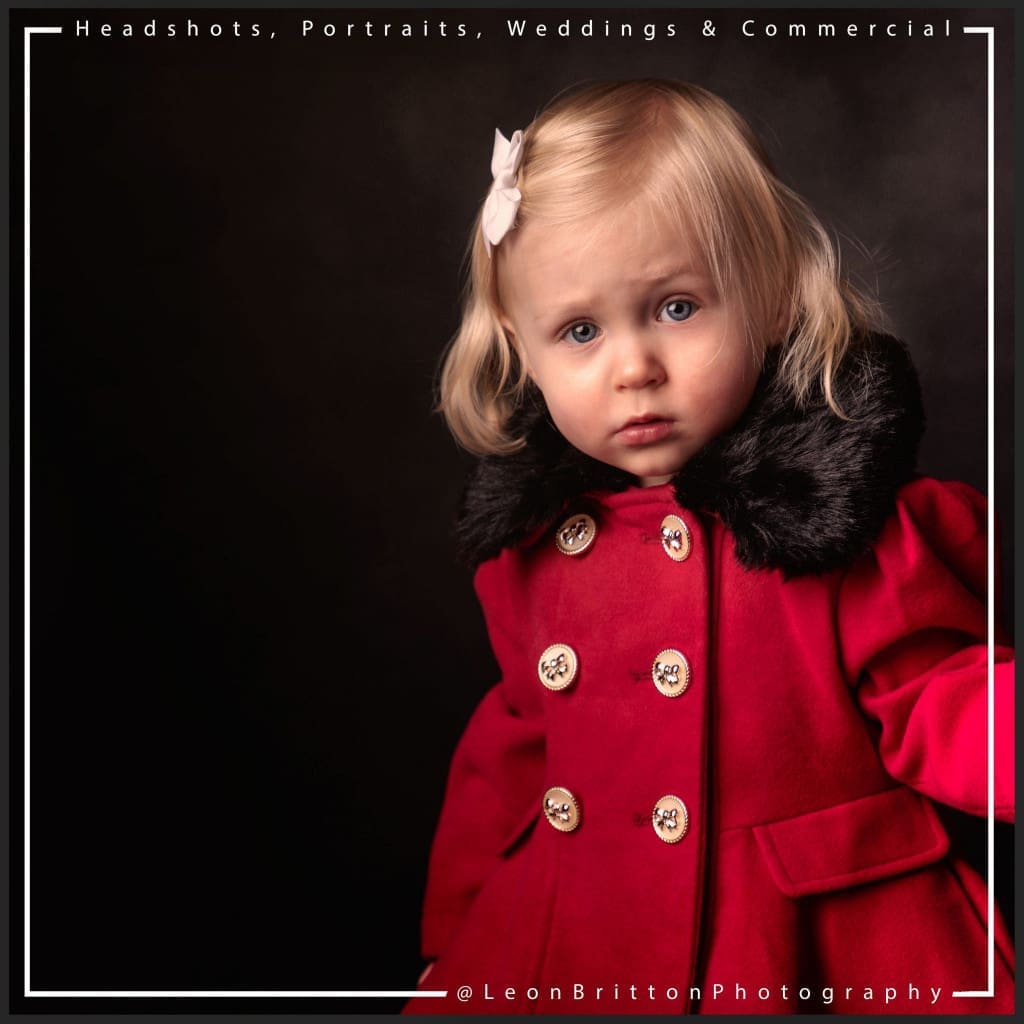 When it comes to children's portrait photography, it's important to make the photo shoot fun and enjoyable for the child. This means taking breaks when needed, letting the child move around and explore the studio, and incorporating their interests and hobbies into the shoot. We also have a variety of props and accessories available to add some playfulness and creativity to the photos.

One thing that sets us apart at Leon Britton Photography is our use of both natural and artificial light. We believe that natural light helps to bring out the best in our subjects and creates a warm and inviting atmosphere. We have a variety of backdrops and settings available, including outdoor locations around Liverpool, so we can capture the perfect shot no matter what the occasion.

In addition to children's portrait photography, we also offer a range of other services, including family portrait sessions, headshots, commercial and wedding photography. No matter what type of photography you are looking for, we are here to help you capture special memories that will last a lifetime.

If you are interested in booking a session with us at Leon Britton Photography, please don't hesitate to get in touch. We would love to work with you and capture beautiful, timeless photographs that you will cherish for years to come.
Leon Britton Photography is an award-winning Liverpool photographer who specializes in capturing all those special moments in people's lives. Leon has a long-established reputation for photographing weddings, parties, families and individual portraits with highly personal and unique style.
To read more blog posts and updates from Leon Britton Photography, please visit the Blog Page
Please also see our dedicated pages for headshots, portraits, weddings and commercial