Almost all of us feel a little uncomfortable when having our images taken.
So… in addition to the coaching and advice, I also make sure that we have your images available to view as we go along. That way we can both be assured we are heading in the right direction and getting the images, poses and looks you want.
Finally, at the end of each session, we go through all the shots to confirm what we captured and what's going to make it into your final proof album when you are making your selections.
This BTS image was taken with actor Joe Gaffney during his recent headshot session.
If you are looking at booking a headshot session and have questions, please take a look at the website (link in bio) or send me a message.
Photography sessions shouldn't have to be uncomfortable experiences!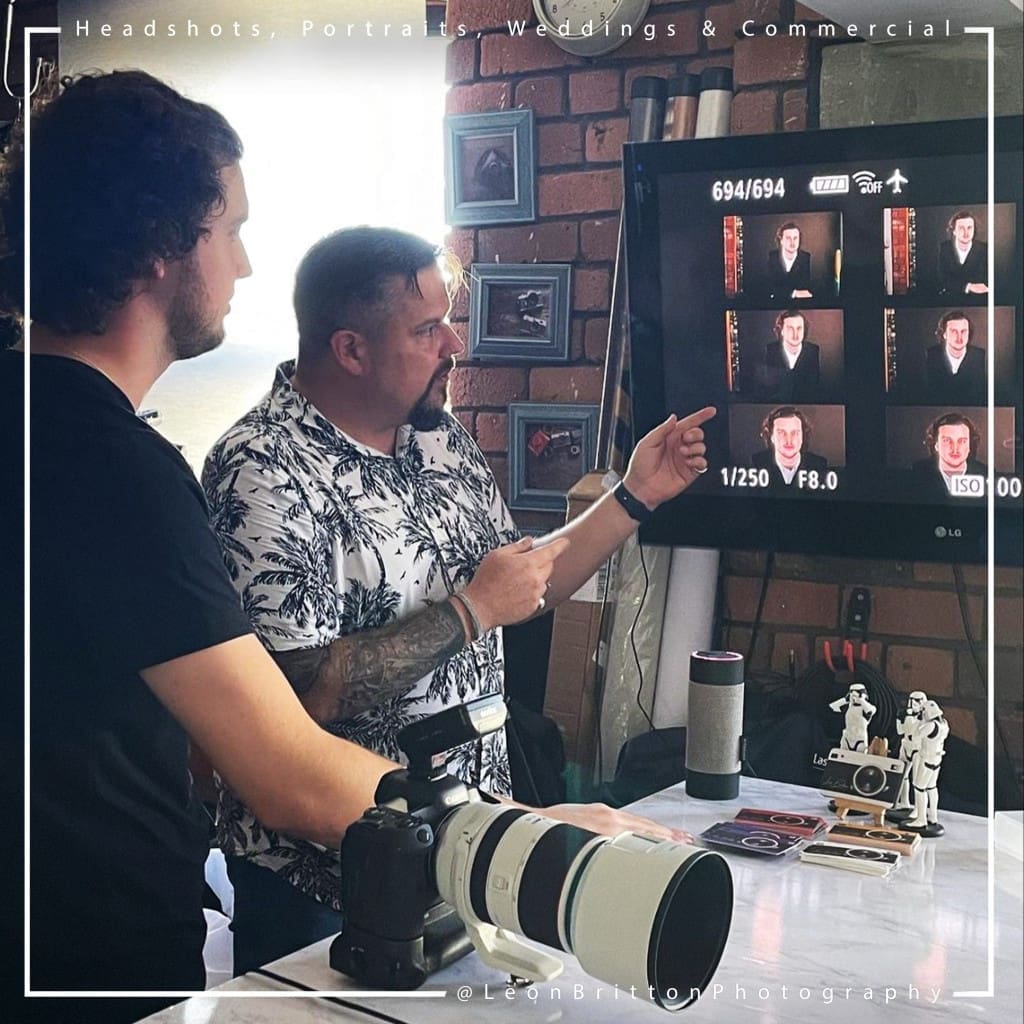 To read more blog posts and updates from Leon Britton Photography, please visit the Blog Page