Choosing to further your education at any time of life can be a big decision, and more so I guess when you are in your mid-forties 🙂
Back in August 2019 I made the decision to go back into education, and living in Bootle, I chose to pop in to see the higher education team at Hugh Baird College.
Despite having several other business and managerial qualifications from my previous job roles, I did have any A levels, so wasn't sure if a degree would be possible.
After a chat with the staff I was invited to an interview with one of the course tutors, who asked me to bring a statement of intent, and a copy of my photographic portfolio to review with them.
I started the course two weeks later.
Some say that to be a good photographer, you do not need a degree, just a good eye and some practical skills. This is right, to a point but there are things you can get from a degree that being a passionate image maker alone cannot provide you with.
During my time at Hugh Baird University Centre, in Bootle, I learnt many things. Not only about photography but also about myself. After working across several different specialisms, I was able to refine the direction i wanted to go in with my photography and how I was going to get there. The course itself prepared us for the competitive and harsh realities of self-employment. We got to work with commercial clients and members of the public, and on occasion, other departments from within the university itself, both staff and students.
All of this, I felt, could not have been learnt had I not gone to the University.
The course itself helped me ask myself questions about the type of photographer I wanted to be and how I was going to achieve that. It didn't always give me the answers, but with the tutor guidance I was able to find out where I could get those answers and self motivation took me there.
I guess you could say that University opened my mind up to the possibility of the options available, and I wanted to pursue them, then they would signpost what I needed to do to achieve them.
If you are looking to study photography, I have nothing but positive feedback for the Digital Imaging and Photography Foundation Degree and BA (hons) course being ran at Hugh Baird by David Lockwood and Tadhg Devlin.
As a mature student I would have thought it tough to have got to grips with the academic side of things, but having the relevant life experience put me in good stead and gave me the impetus and motivation I needed to take my business forward and open my studio.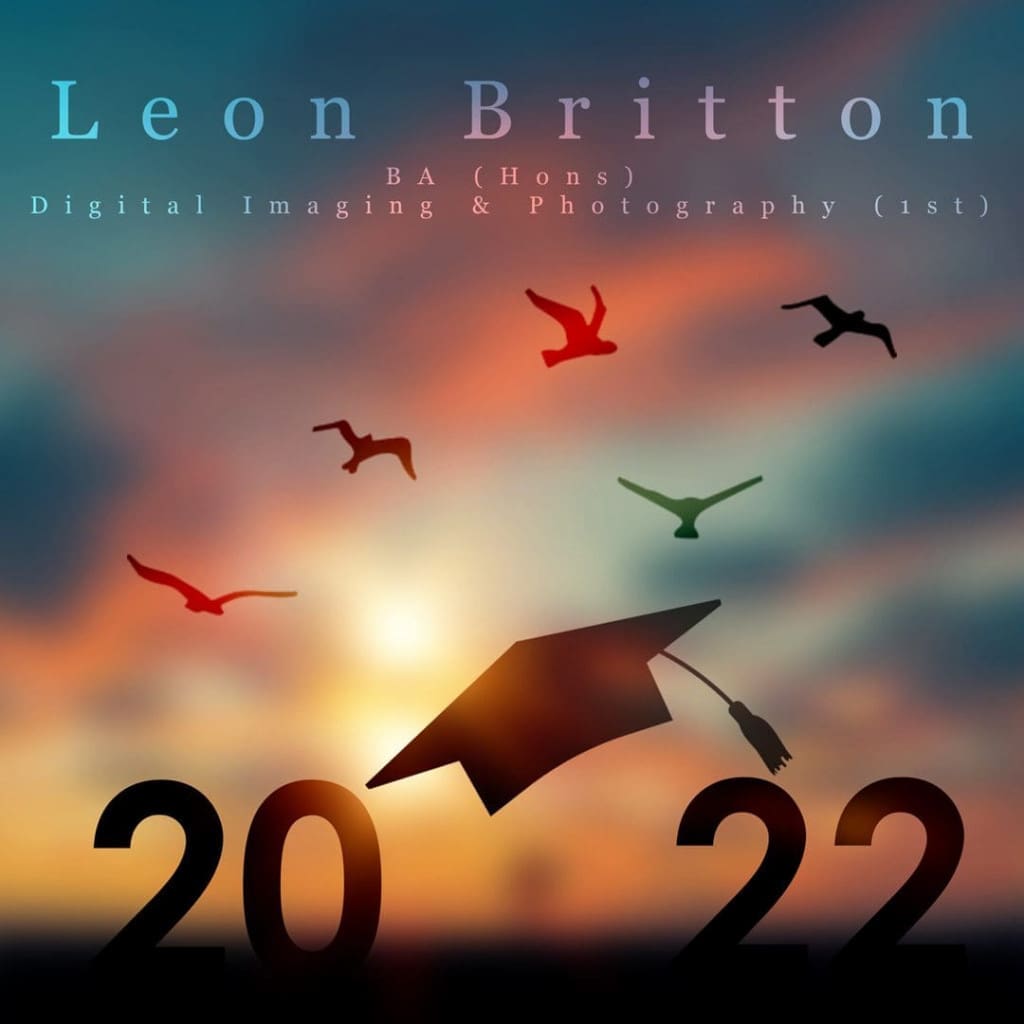 To read more blog posts and updates from Leon Britton Photography, please visit the Blog Page