At Leon Britton Photography, located in the heart of Liverpool at The Secret Warehouse, we specialize in providing unparalleled and original photography services to those looking to preserve their special moments. We recognize that professional photography is not just about clicking a camera, but involves imagination, technical proficiency, and a thorough comprehension of the subject at hand. Our seasoned photographers utilize their skill to bring out the best in every subject, be it a family photo, wedding, or a business shoot. Whether you're looking to capture memories, tell a story, or showcase a product, Leon Britton Photography is dedicated to delivering exceptional results.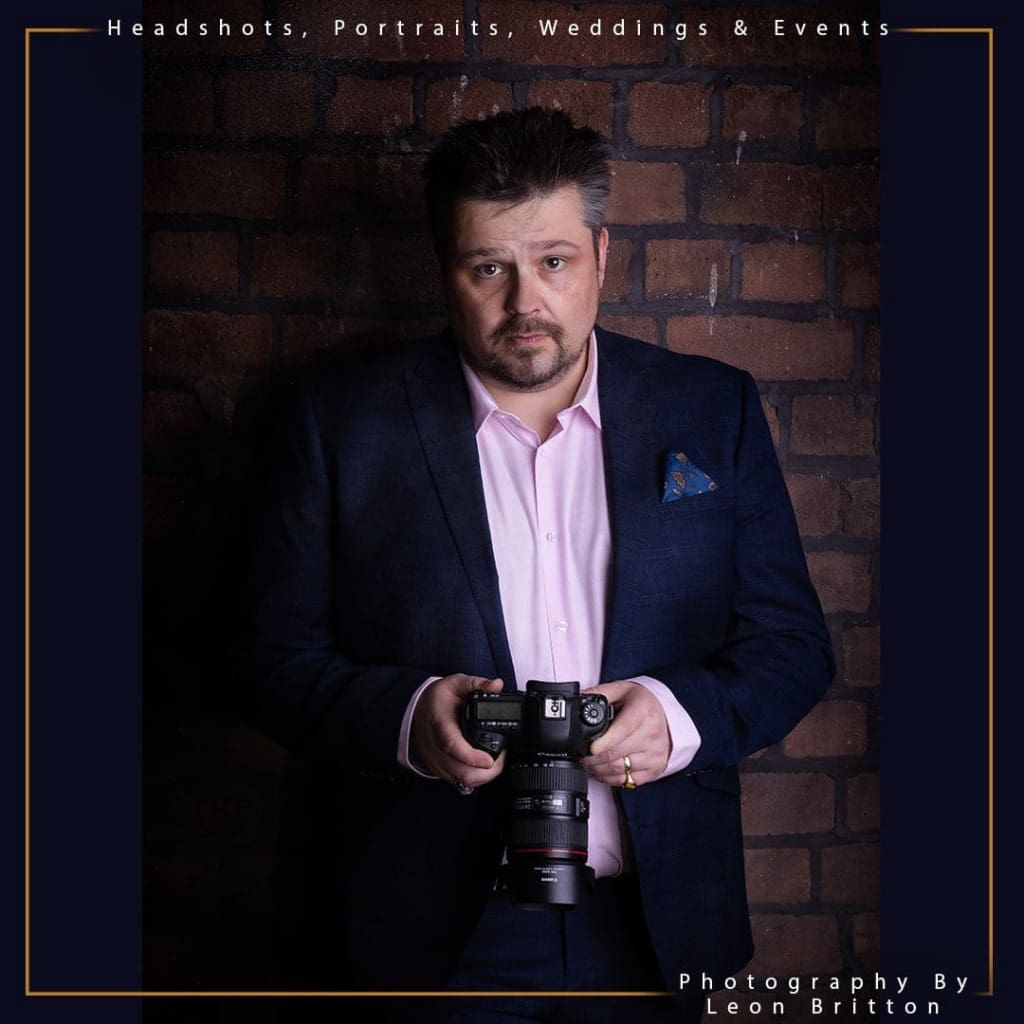 The Process of Creating Stunning Photos
To get professional-quality photos, it's important to know what you want the picture to look like and what the subject is. Our photographers listen to your ideas and work with you to plan the best shot. Then, they use their expertise to set up the right cameras, lights, and other equipment. We only use top-notch gear to make sure every picture is clear and detailed.
The Importance of Attention to Detail

At Leon Britton Photography, we believe that the little things make a big difference in capturing beautiful photos. Our photographers are meticulous in their approach, carefully considering every aspect of the shot, including the perspective, arrangement, lighting, and hues. We don't rush the process, making sure each photo is flawless, so you can enjoy your cherished moments forever.
Post-Production: Bringing Out the Best in Every Shot

Once the photoshoot is over, our talented post-production specialists step in to enhance the photos. Utilizing advanced editing tools, they fine-tune the lighting, color, and contrast, and clean up any distracting elements. The end result is a set of photos that not only showcase the subject, but also convey a narrative. At Leon Britton Photography, we strive to deliver photographs that truly capture the essence of the moment.
A Passion for Photography
At Leon Britton Photography, photography is our passion and it shows in our work. We believe that a photo should evoke feelings, narrate a story, and showcase the subject's essence. Our highly skilled photographers are committed to delivering exceptional photos that you'll treasure for a lifetime.
If you're in Liverpool and seeking a professional photography studio that knows how to take stunning photos, then look no further. Leon Britton Photography is the answer. Get in touch with us today to book a consultation and find out how we can help you preserve your most precious memories.
Leon Britton Photography is an award-winning Liverpool photographer who specializes in capturing all those special moments in people's lives. Leon has a long-established reputation for photographing weddings, parties, families and individual portraits with highly personal and unique style.
To read more blog posts and updates from Leon Britton Photography, please visit the Blog Page
Please also see our dedicated pages for headshots, portraits, weddings and commercial