It's perfectly normal for the mere thought of being in front of a camera to induce a flutter of nerves, even among the most confident of us. Perhaps you're worried about how you'll look, how you should pose, or whether the end result will match the vision you have in mind. You're not alone in feeling this way, and as a seasoned professional, understanding and addressing these concerns is a fundamental part of my craft.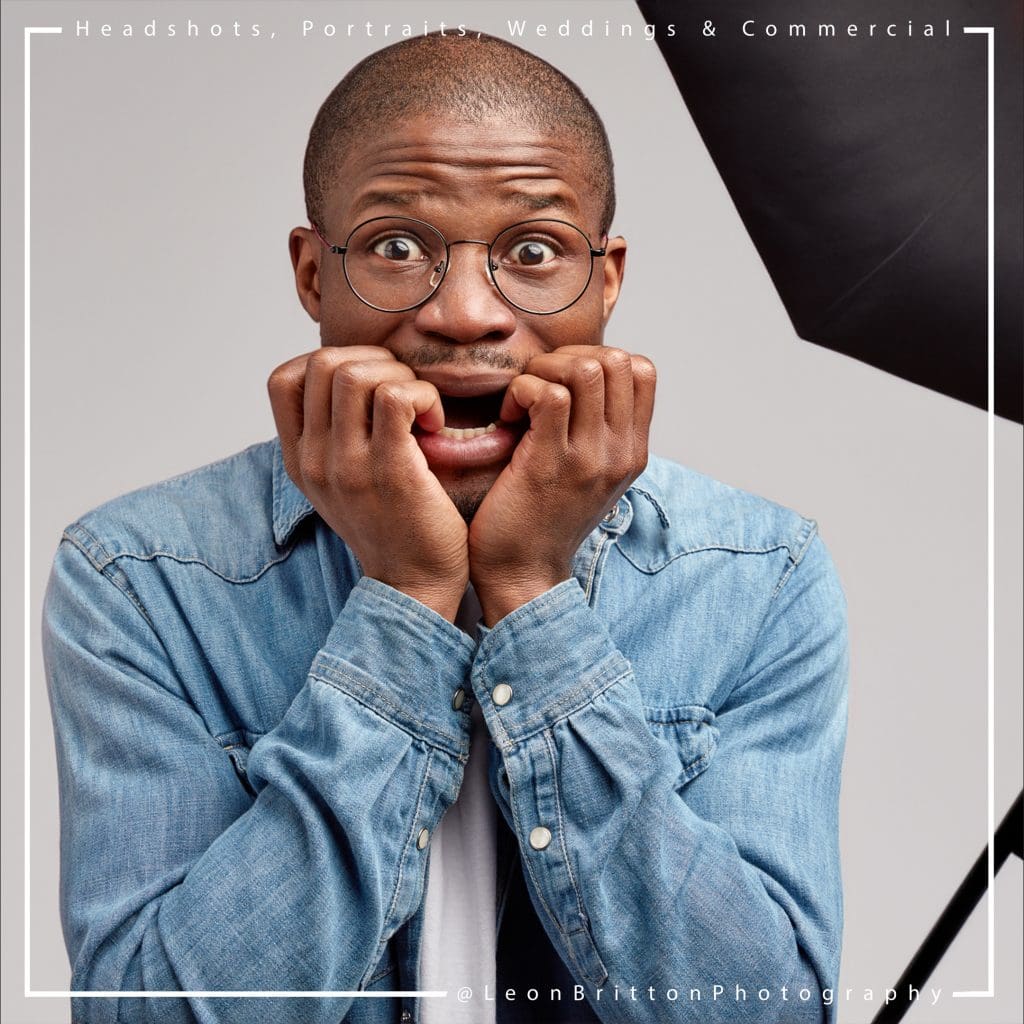 Firstly, let's acknowledge the jitters. For many, being the focus of a lens feels like stepping onto a stage with a spotlight shining down. It's a vulnerable experience. However, just as a theatre director guides an actor, a professional photographer is trained to guide their subject, making the journey not only comfortable but also enjoyable.
Building a Rapport: Before we even begin, I invest time in understanding my clients – their likes, dislikes, aspirations for the photoshoot, and any reservations they might have. This isn't just a cursory chat; it's an essential step in building trust and rapport. After all, a relaxed subject naturally results in more authentic and captivating photos.
Guidance is Key: Concerned about how to pose or where to look? There's no need to be. I'll provide clear, easy-to-follow directions, ensuring you're presented in the best possible light. And it's not just about rigid instructions; it's about adapting to what feels natural and comfortable for you.
Creating the Right Environment: From selecting the right music to setting the perfect lighting, every detail is fine-tuned to ensure you feel at ease. The ambience of a shoot can significantly influence the outcome, and it's a photographer's duty to ensure the environment complements the mood.
Seeing Through The Lens: Often, showing clients a few snapshots during the session can be a game-changer. It offers reassurance, showcases how fantastic they look, and helps in refining poses or expressions as we proceed.
The Unseen Efforts: Beyond the visible, there's a myriad of post-processing work that goes into perfecting each shot. Rest assured, any minor imperfections or details that concern you can be adjusted, ensuring the final photos are nothing short of stunning.
In conclusion, while the camera might capture the image, it's the relationship between the photographer and the subject that truly brings a photo to life. So, if you're feeling those pre-shoot nerves, remember that you're in safe hands. Your comfort is paramount, and as a professional photographer, my goal is to ensure that not only do you look your best but that you feel your best too.
Leon Britton Photography is an award-winning Liverpool photographer who specialises in capturing all those special moments in people's lives. Leon has a long-established reputation for photographing weddings, parties, families and individual portraits with highly personal and unique style.
To read more blog posts and updates from Leon Britton Photography, please visit the Blog Page
Please also see our dedicated pages for headshots, portraits, weddings and commercial
Tagged liverpool photographer
Tagged Headshot Images for Businessleon britton photographerliverpool photographerLiverpool, MerseysideLiverpool, NorthwestNorthwestprofessional photographerProfessional Photography