Sometimes you only get a single chance to capture the moment; like in this image of the bridesmaid about to catch the bouquet.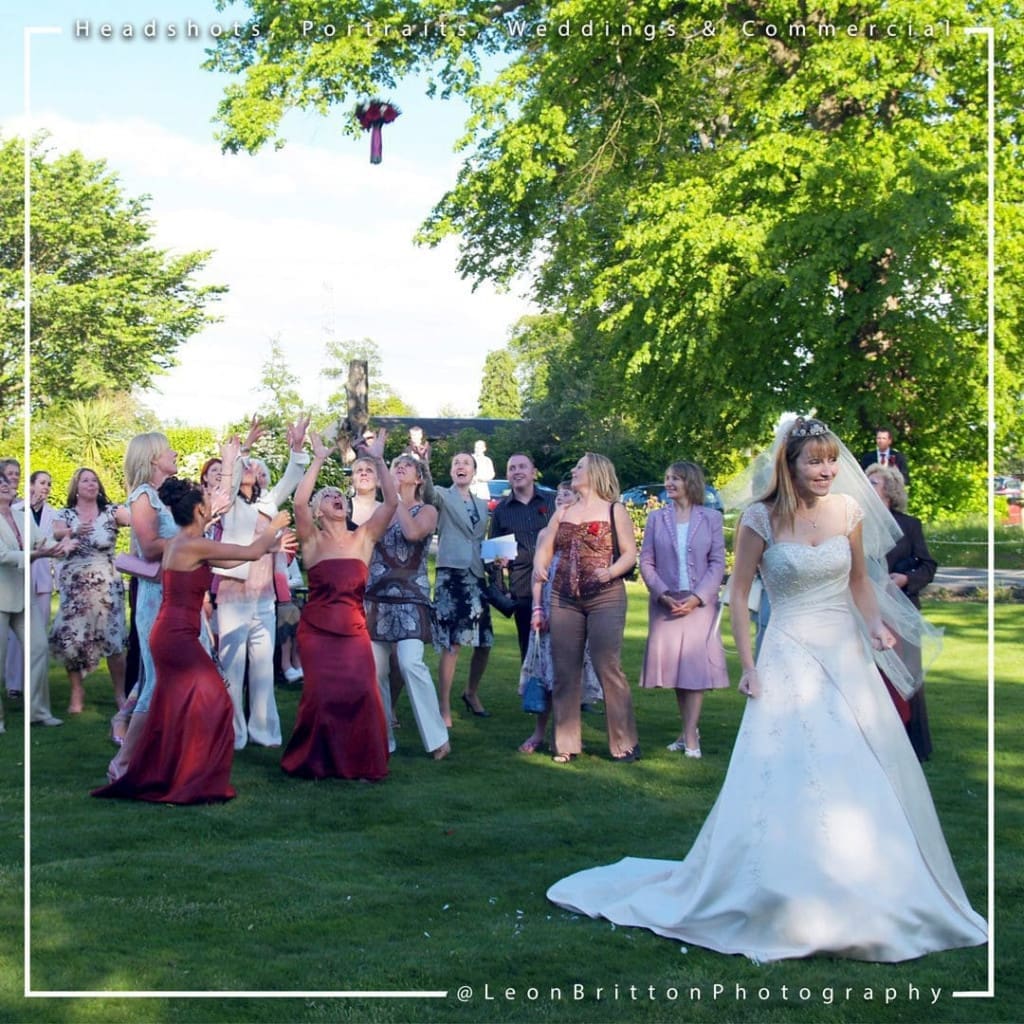 We love wedding photography as there are so many beautiful moments to capture. Very often we get told by the bride and groom that they didn't even remember posing for some of the shots, or what else was going on during the day.
All our wedding Photography comes with the option to add an additional photographer to their north-west coverage, meaning they get more photographs, and more memories to look back on.
Before we take any wedding bookings we insist on an informal chat first to not only answer any questions you might have, but also to check that we are going to be able to work together and meet your expectations. We see wedding photography as a big responsibility and one of the biggest elements of your occasion, so we want to get to know you first and give us all the opportunity to check if we are not only going to 'get on' but also can work together to get you the images you want.
For more information please visit Leonbritton.com and click on the weddings page, which includes a lot of information including our prices. If you like what you see, please get in touch and we can arrange an informal chat.